In rural areas of India our seventy pecent of the population go for open defeciation including women. Ironically, while pradha system still prevails amongst significant segment of the population women have to go to open places to relieve themselves. Most of the time they prefer to go before to go in the dark before Sunrise or Sun set. When they are most vulenerable to crime viz. molestation and rape.
Open
defecation
not only exposes their to anti social elements but also surprises than several diseases like
diarrhea
, gastro infectional disease, Choleara etc. In fact a study has shown that one of the Primary reasons for stu
n
ted growth is open defeciation.
On a mass scale open
defecation
besides compromising on
hygiene
also is responsible for polluting our water bodies
and open spaces.
Unfortunately , absence of girl's toilets in schools is one of the important reasons for large number of girls dropping out of schools,, particularly in the rural areas. Even where such toilets exist due to their lack of maintenance their condition is pathetic.
In view of such a dismal situation in most parts of our Country does it mean we continue with this deplorable situation . Well all hope is not lost. The Government has taken up setting up of public toilets , particularly for women all over the country as a priority item on its agena as a part of its Swacch Bharat Abhyan . In fact all over the World significant research work is being carried out on proper designs and optimum use of water which is scarce in many parts of the World. It is heartening to note that the
Defense
Research Development Organisation has developed a technology called the Biodigester technology which has done away with the need for connecting toilet units with sewer lines for discharge of effluents. The biodigester technology uses bacteria extracted from cattle dung for treatment of discharge from toilet units which converts the discharge into non toxic water that could be used for horticulture purpose or even recycled. The technology is already being used in railway coaches and its popularity is fast gaining momentum.
While the biodigester technology would take care of the effluent treatment the reqirement for lighting inside the toilet units could easily be meet through solar panels set up atop the toilet units. In a tropical country like India it is unfortunate that research on optimum use of solar energy has lagged behind.
There have been reports that even in many households where toilet units exists people particularly the men folk prefer to go for open defecation because of their age old habits. Thus while constructing toilets on a large scale is absolutely essential at the same time an attitudinal change is required to change toilet habits through efforts of Gram Panchayat and NGOs.
One eagerly awaits the day when there would be toilets for one and all
thereby
keeping our open spaces clean, our water bodies unpolluted and our population healthy.
At the world summit on
sustainable
development at
Johannesburg in 2002 , the world community itself committed to halve
by 2015 the
proportion
of people without access to safe sanitation. According to the NSSO survey held on 2012, India has
underlined
the
abysmal state of sanitation in the country.
According to this survey, only 32% of rural households have their own toilets and that less than half of Indian households have a toilet at home. There were more households with a mobile phone than with a toilet.
I wonder is our country really developing where the basic and most important facility is not provided to the citizen.
Proper Sanitation and hygiene plays an important role in the development of the nation.
Safe disposal of excreta prevails an hygienic environment. A clean and well maintained country attracts tourists from all over the world. No one wants to see the dirty side of a country.
An hygienic behavior is essential which is a matter of dignity and respect. One must need to understand the privacy of an individual. Every woman and men have different needs and proper toilet should be built , keeping in mind the need of an individual. Our target should be to eradicate open defecation.
Heavy fines should be imposed on people who are resort of the mal practices of littering in public. These people need to be educated and informed about the consequences of destroying the environment of the country.
Proper campaign and work shops should be arranged to spread the awareness amongst the citizens. Girls should be taught to how take care of themselves especially during their mensuration.
There are many organizations which are doing a wonderful job by distributing free sanitary pads and counselling the people. More organizations need to come up to join hands with these people for the development of the nation.
Here are some of the plans for promoting hygiene and proper sanitation facility.
Access to hardware:
Water supply systems and improved sanitation facility and household materials
Safe water container

soap

Effective water arrangement.
Hygiene promotion
Social Mobilization

communication

community participation
Allocate resources

Proper Financing

Monitor and Evaluate
NDTV Dettol - Banega Swachh India bus will be flagged off in October, which will cover around 400 villages across 8 states - Haryana, Rajasthan, UP, Bihar, Jharkhand, Chattisgarh, MP and Maharashtra. The objective of the bus will be to create awareness around hygiene and sanitation through interactive videos, flyer distributions, posters, hand-washing sessions and street plays.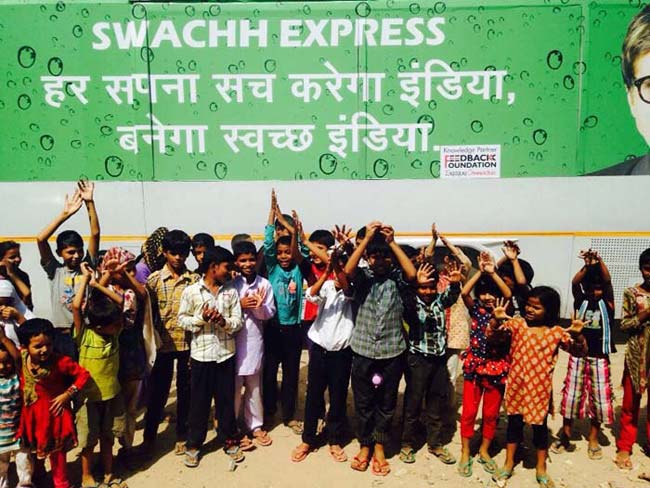 RB (formerly known as Reckitt Benckiser) has partnered with NDTV and Facebook to launch "Dettol – Banega Swachh India" – a 5 year ambitious program to address the rising need of hygiene and sanitation in India. The campaign will aim at creating awareness about the importance of hygiene and sanitation, and also work with NGO partners to support infrastructure for construction and maintenance of toilets. RB India has committed to spend a sum of Rs.100 crores towards this program over a period of the next 5 years.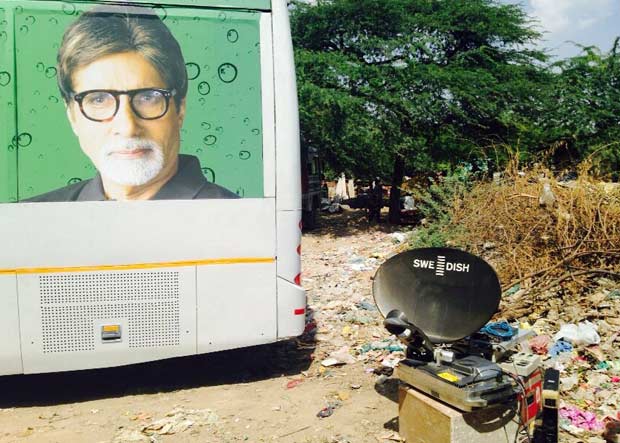 To donate visit the link below:
http://swachhindia.ndtv.com/donate/
This post is a part of http://swachhindia.ndtv.com/ sponsored by indiblogger