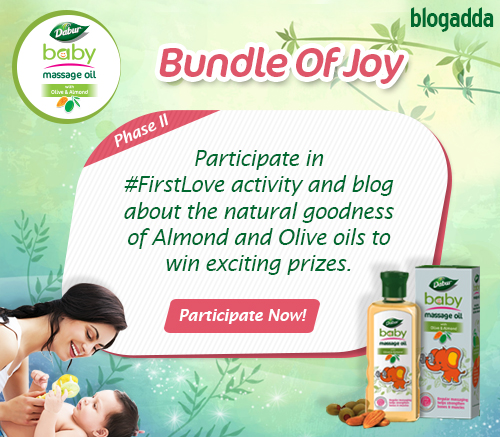 Baby oil massage is one of the old traditions in the world which is continuing from generations to generations. Massage is the best therapy for relaxing of body and mind. Massage does wonders when it comes to treating any pain or removing mental tensions. Various centres and clinics have been introduced in India to provide massage. It improves the blood circulation of the body and boosts our energy. From an infant to an adult, everyone needs massage. Massage is very essential for babies as it has many benefits. Especially the massage done by baby oil is the most
effective
and beneficial for the baby in the long run.
In every Indian house, where a baby is born, an extra care is taken. Babies are sensitive and delicate, artificial and other chemical products can harm their gentle skin. To keep babies strong and healthy, oil massage.
There are several benefits of oil massage:
Infant-Parent attachment or "bonding- The more the parents spend time with their baby, the more will be their bonding. The baby will also feel comfortable in the arms of parents. Massage is one of the best ways to spend some quality time with the baby.
Boosts immune system- By doing oil massage and applying good quality oil made of olives and almonds, it will help in formation of strong immune system.
Formation of bones and muscles- The oil used at the time of massage must be made of coconut, olives or almonds which will help in the formation of bones and muscles of the baby.
Helps digestion- A proper baby oil massage is very necessary for the babies. This helps in improving their digestive system.
Balance Respiration- The baby oil massage helps in balancing in the respiratory system of the babies.
Improves skin- One of the biggest advantages of the baby oil massages is that it improves the skin of the new born babies. Through proper massage, the skin of the baby will become soft as well as strong. It would also avoid any skin infection.
Helps in the growth- It is a treat for an eyes of mothers to see their babies walk. Baby oil massage helps the baby to be strong and it will be able to walk early.
Nowadays, every product has chemical. We can trust any brand. In the world of artificiality, there is only one genuine brand and that is Dabar Baby Massage oil. The ingredients used in the oil are natural and chemical free. The Company knows your love for the baby and it makes sure to use healthy and beneficial ingredients which would benefit your baby and make it strong and healthy.